Welcome to the DFG Graduate School "Subject Specific Learning and Interaction in Elementary School". The Graduate School is based at the Universities of Halle (Center for School and Educational Research, ZSB) and Kassel (Center for Empirical Teaching/Learning Research, ZELL). Funding for the first phase, 2022-2026, comes from the German Research Foundation (Deutsche Forschungsgemeinschaft, DFG).
The work of the Graduate School focuses on investigatiing the social practice of elementary school teaching and the question of the qualities of subject-specific learning. The Graduate School's research approach is different in that it systematically links different traditions of classroom research.  The combination of German and mathematics didactics with praxeological teaching research and teaching quality research allows a multiple perspective on teaching and interdisciplinary theory development.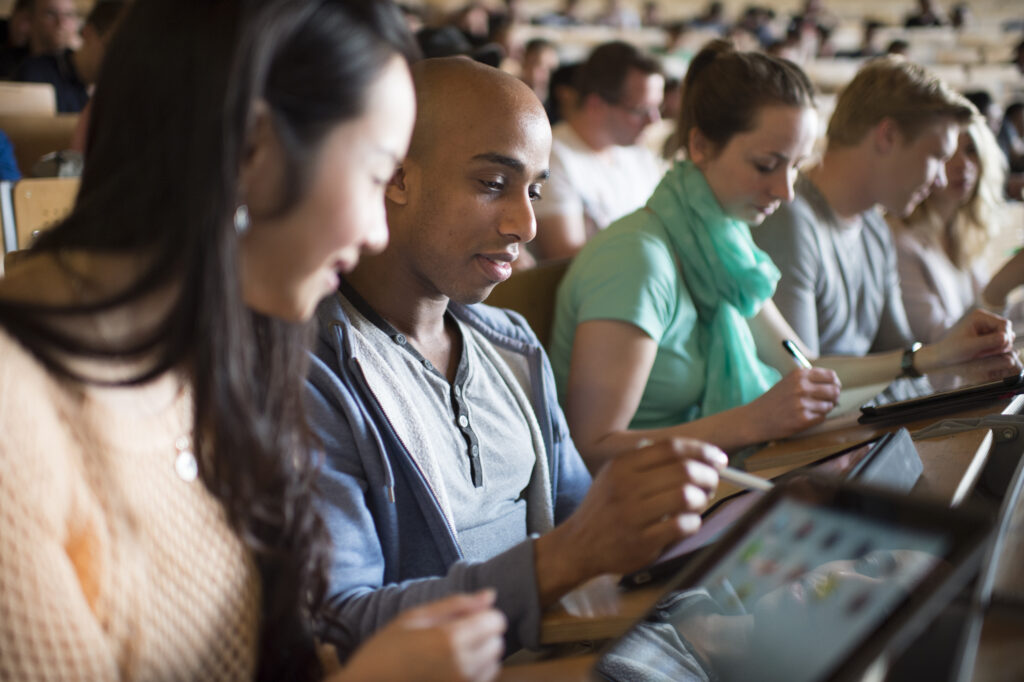 The research training group INTERFACH organised a double symposium on ECER 2023 in Glasgow in...
read more...
On July 04, 2022, the public opening of the DFG Graduate School "Subject Specific Learning...
read more...